"Fools learn from experience. I prefer to learn from the experience of others." - Otto von Bismarck
Many of the most well-know entrepreneurs have attributed their success to reading biographies and memoirs of the leaders who have gone before them. Today we are sharing some of the top ten best biographies to inspire you in your work and business this summer.
THE EVERYTHING STORE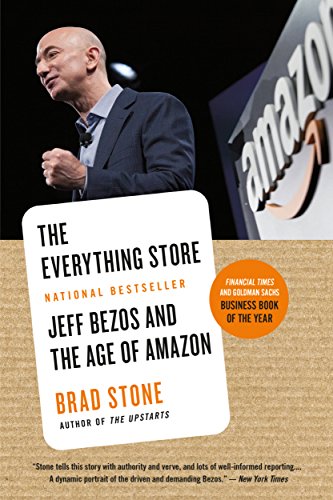 Amazon.com's visionary founder, Jeff Bezos, wasn't content with being a bookseller. He wanted Amazon to become the everything store, offering limitless selection and seductive convenience at disruptively low prices. To do so, he developed a corporate culture of relentless ambition and secrecy that's never been cracked. Until now.

Brad Stone enjoyed unprecedented access to current and former Amazon employees and Bezos family members, and his book is the first in-depth, fly-on-the-wall account of life at Amazon. The Everything Store is the book that the business world can't stop talking about, the revealing, definitive biography of the company that placed one of the first and largest bets on the Internet and forever changed the way we shop and read.
ALIBABA: THE HOUSE THAT JACK MA BUILT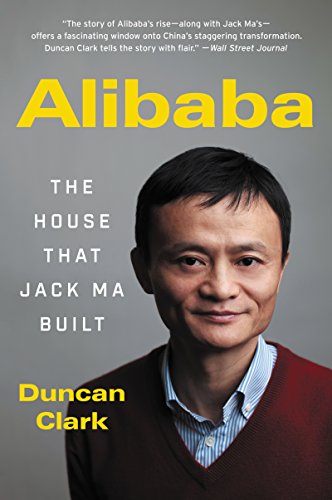 In just a decade and half Jack Ma, a man who rose from humble beginnings and started his career as an English teacher, founded and built Alibaba into the second largest Internet company in the world. The company's $25 billion IPO in 2014 was the world's largest, valuing the company more than Facebook or Coca Cola. Alibaba today runs the e-commerce services that hundreds of millions of Chinese consumers depend on every day, providing employment and income for tens of millions more. A Rockefeller of his age, Jack has become an icon for the country's booming private sector, and as the face of the new, consumerist China is courted by heads of state and CEOs from around the world.

Granted unprecedented access to a wealth of new material including exclusive interviews, Clark draws on his own first-hand experience of key figures integral to Alibaba's rise to create an authoritative, compelling narrative account of how Alibaba and its charismatic creator have transformed the way that Chinese exercise their new found economic freedom, inspiring entrepreneurs around the world and infuriating others, turning the tables on the Silicon Valley giants who have tried to stand in his way.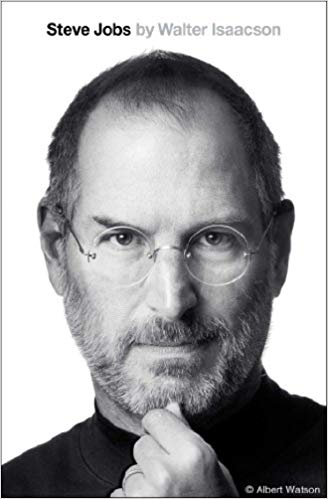 Based on more than forty interviews with Jobs conducted over two years—as well as interviews with more than a hundred family members, friends, adversaries, competitors, and colleagues—Walter Isaacson has written a riveting story of the roller-coaster life and searingly intense personality of a creative entrepreneur whose passion for perfection and ferocious drive revolutionized six industries: personal computers, animated movies, music, phones, tablet computing, and digital publishing.
At a time when America is seeking ways to sustain its innovative edge, and when societies around the world are trying to build digital-age economies, Jobs stands as the ultimate icon of inventiveness and applied imagination. He knew that the best way to create value in the twenty-first century was to connect creativity with technology. He built a company where leaps of the imagination were combined with remarkable feats of engineering.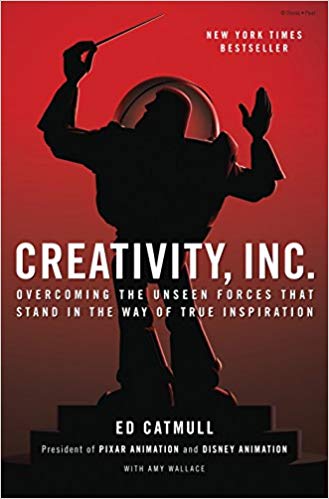 Creativity, Inc. is a manual for anyone who strives for originality and the first-ever, all-access trip into the nerve center of Pixar Animation—into the meetings, postmortems, and "Braintrust" sessions where some of the most successful films in history are made. It is, at heart, a book about creativity—but it is also, as Pixar co-founder and president Ed Catmull writes, "an expression of the ideas that I believe make the best in us possible."

For nearly twenty years, Pixar has dominated the world of animation, producing such beloved films as the Toy Story trilogy, Monsters, Inc., Finding Nemo, The Incredibles, Up, WALL-E, and Inside Out, which have gone on to set box-office records and garner thirty Academy Awards. The joyousness of the storytelling, the inventive plots, the emotional authenticity: In some ways, Pixar movies are an object lesson in what creativity really is. Here, in this book, Catmull reveals the ideals and techniques that have made Pixar so widely admired—and so profitable.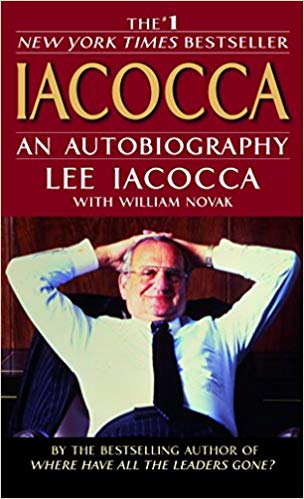 He's an American legend, a straight-shooting businessman who brought Chrysler back from the brink and in the process became a media celebrity, newsmaker, and a man many had urged to run for president.

The son of Italian immigrants, Lee Iacocca rose spectacularly through the ranks of Ford Motor Company to become its president, only to be toppled eight years later in a power play that should have shattered him. But Lee Iacocca didn't get mad, he got even. He led a battle for Chrysler's survival that made his name a symbol of integrity, know-how, and guts for millions of Americans.

In his classic hard-hitting style, he tells us how he changed the automobile industry in the 1960s by creating the phenomenal Mustang. He goes behind the scenes for a look at Henry Ford's reign of intimidation and manipulation. He recounts the miraculous rebirth of Chrysler from near bankruptcy to repayment of its $1.2 billion government loan so early that Washington didn't know how to cash the check.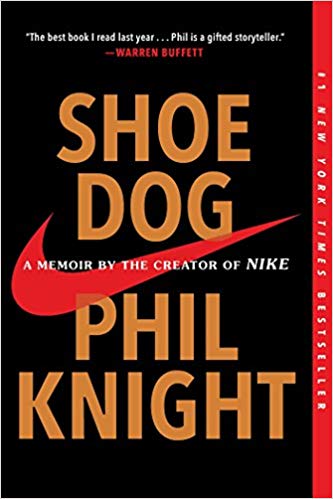 In this instant and tenacious bestseller, Nike founder and board chairman Phil Knight "offers a rare and revealing look at the notoriously media-shy man behind the swoosh" (Booklist, starred review), illuminating his company's early days as an intrepid start-up and its evolution into one of the world's most iconic, game-changing, and profitable brands.

Bill Gates named Shoe Dog one of his five favorite books of 2016 and called it "an amazing tale, a refreshingly honest reminder of what the path to business success really looks like. It's a messy, perilous, and chaotic journey, riddled with mistakes, endless struggles, and sacrifice. Phil Knight opens up in ways few CEOs are willing to do."

Fresh out of business school, Phil Knight borrowed fifty dollars from his father and launched a company with one simple mission: import high-quality, low-cost running shoes from Japan. Selling the shoes from the trunk of his car in 1963, Knight grossed eight thousand dollars that first year. Today, Nike's annual sales top $30 billion. In this age of start-ups, Knight's Nike is the gold standard, and its swoosh is one of the few icons instantly recognized in every corner of the world.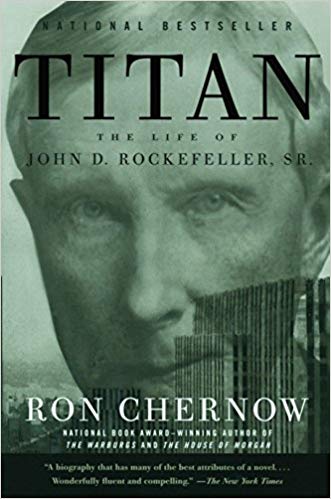 From the acclaimed, award-winning author of Alexander Hamilton: here is the essential, endlessly engrossing biography of John D. Rockefeller, Sr.—the Jekyll-and-Hyde of American capitalism. In the course of his nearly 98 years, Rockefeller was known as both a rapacious robber baron, whose Standard Oil Company rode roughshod over an industry, and a philanthropist who donated money lavishly to universities and medical centers. He was the terror of his competitors, the bogeyman of reformers, the delight of caricaturists—and an utter enigma.

Drawing on unprecedented access to Rockefeller's private papers, Chernow reconstructs his subjects' troubled origins (his father was a swindler and a bigamist) and his single-minded pursuit of wealth. But he also uncovers the profound religiosity that drove him "to give all I could"; his devotion to his father; and the wry sense of humor that made him the country's most colorful codger. Titan is a magnificent biography—balanced, revelatory, elegantly written.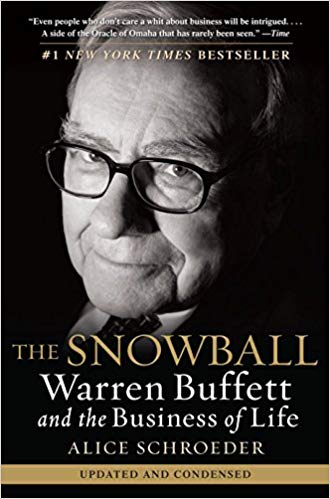 Here is the book recounting the life and times of one of the most respected men in the world, Warren Buffett. The legendary Omaha investor has never written a memoir, but now he has allowed one writer, Alice Schroeder, unprecedented access to explore directly with him and with those closest to him his work, opinions, struggles, triumphs, follies, and wisdom.

Although the media track him constantly, Buffett himself has never told his full life story. His reality is private, especially by celebrity standards. Indeed, while the homespun persona that the public sees is true as far as it goes, it goes only so far. Warren Buffett is an array of paradoxes. He set out to prove that nice guys can finish first. Over the years he treated his investors as partners, acted as their steward, and championed honesty as an investor, CEO, board member, essayist, and speaker. At the same time he became the world's richest man, all from the modest Omaha headquarters of his company Berkshire Hathaway. None of this fits the term "simple."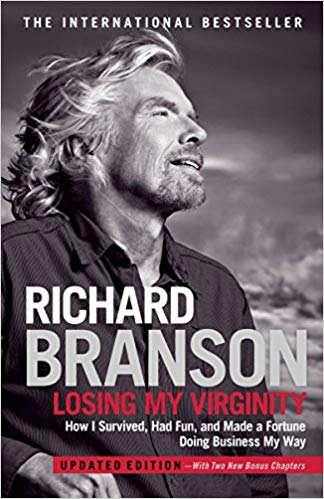 In little more than twenty-five years, Richard Branson spawned nearly a hundred successful ventures. From the airline business (Virgin Atlantic Airways), to music (Virgin Records and V2), to cola (Virgin Cola), and others ranging from financial services to bridal wear, Branson has a track record second to none. Many of his companies were started in the face of entrenched competition. The experts said, "Don't do it." But Branson found golden opportunities in markets in which customers have been ripped off or underserved, where confusion reigns, and the competition is complacent.

In this stressed-out, overworked age, Richard Branson gives us a new model: a dynamic, hardworking, successful entrepreneur who lives life to the fullest. Branson has written his own "rules" for success, creating a group of companies with a global presence, but no central headquarters, no management hierarchy, and minimal bureaucracy. Family, friends, fun, and adventure are equally important as business in his life. Losing My Virginity is a portrait of a productive, sane, balanced life, filled with rich and colorful stories, including:

- Crash-landing his hot-air balloon in the Algerian desert, yet remaining determined to have another go at being the first to circle the globe

- Signing the Sex Pistols, Janet Jackson, the Rolling Stones, Boy George, and Phil Collins

- Fighting back when British Airways took on Virgin Atlantic and successfully suing this pillar of the British business establishment

- Swimming two miles to safety during a violent storm off the coast of Mexico

- Staging a rescue flight into Baghdad before the start of the Gulf War

And much more. Losing My Virginity is the ultimate tale of personal and business survival from a man who combines the business prowess of Bill Gates and the promotional instincts of P. T. Barnum.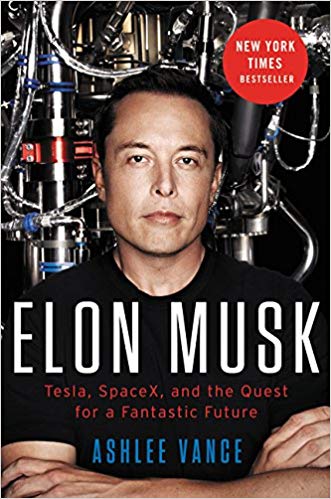 In Elon Musk: Tesla, SpaceX, and the Quest for a Fantastic Future, veteran technology journalist Ashlee Vance provides the first inside look into the extraordinary life and times of Silicon Valley's most audacious entrepreneur. Written with exclusive access to Musk, his family and friends, the book traces the entrepreneur's journey from a rough upbringing in South Africa to the pinnacle of the global business world. Vance spent more than 30 hours in conversation with Musk and interviewed close to 300 people to tell the tumultuous stories of Musk's world-changing companies: PayPal, Tesla Motors, SpaceX and SolarCity, and to characterize a man who has renewed American industry and sparked new levels of innovation while making plenty of enemies along the way.
Vance uses Musk's story to explore one of the pressing questions of our time: can the nation of inventors and creators which led the modern world for a century still compete in an age of fierce global competition? He argues that Musk--one of the most unusual and striking figures in American business history--is a contemporary amalgam of legendary inventors and industrialists like Thomas Edison, Henry Ford, Howard Hughes, and Steve Jobs. More than any other entrepreneur today, Musk has dedicated his energies and his own vast fortune to inventing a future that is as rich and far-reaching as the visionaries of the golden age of science-fiction fantasy.