Over the past several years, retail sales continue to skyrocket during the Thanksgiving holiday. We have found three, must-know infographics that will help you prepare for everything from how much a person spends on siblings versus spouse to the biggest shopping days and times.
NOVEMBER SALES KEEP GROWING
In 2017, e-commerce sales on Cyber Monday amounted to $6.59 billion, making it the largest online shopping day in U.S. history. While the majority of e-commerce dollars was still spent on desktop devices, smartphones (23%) and tablets (10%) accounted for one third of online sales in the 2017 holiday season.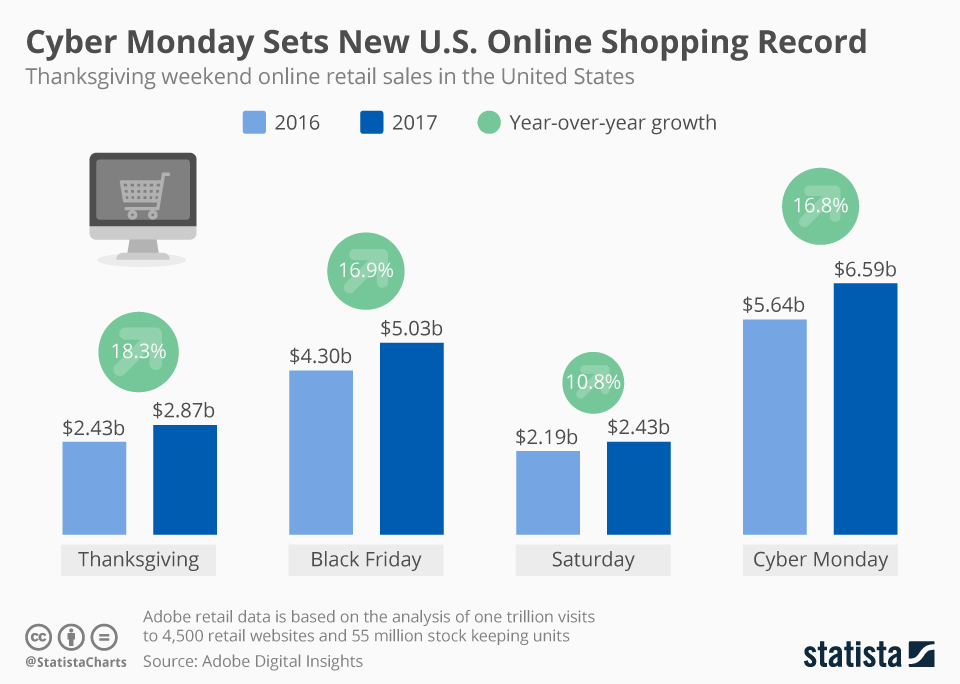 Infographic Source: Statista
IMPORTANT DATES
To get the most out of your sales this year, you'll need to plan around these important dates
WHAT TO EXPECT THIS YEAR
Want a breakdown of what we can expect this year? Here is a great detailed infographic by Domo that shares everything from how much people spend on their BFF to what time of day is most busy.

Infographic Source: Domo