Korn Ferry CEO Gary Burnison shows how we can channel the losses of 2020 into a better future.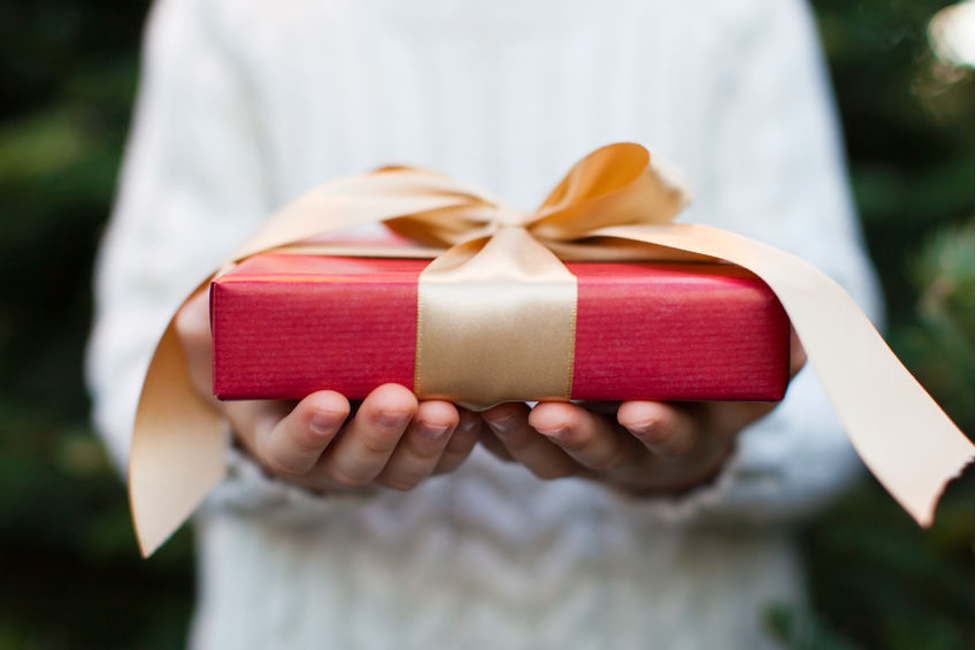 If 2020 had come in a box, we probably wouldn't have opened it.
There have been so many losses this year—many of them heartbreaking. And yet, the holiday season of 2020 is not without its gifts—that is, if we're willing to open them.

Bob Rozek, our CFO, told me a story the other day that brought this to life in an uncanny way. When he was ten, he loved hockey. All he wanted for Christmas was a pair of real hockey gloves. On Christmas morning he opened the biggest box first and was surprised to read "men's galoshes" on the cover. He set that box aside and didn't think any more about it as he opened a couple more presents.

Several months later, knowing his season was over, his aunt called to ask him: "Hey, how did those gloves work out?" At first, he had no idea what she was talking about. Then it dawned on him, and he started digging in the back of a closet where he found the galoshes box. As he started to open it, he teared up. There were those brand-new gloves—exactly what he'd wanted all along but never able to realize their potential.

Sound familiar? Throughout 2020 we wanted things to be different: a quick end to the pandemic, a return to the way things were. But when we only focus on what's missing, sometimes we can't see what's right in front of us—the lessons learned, the experiences that shaped us. We can only appreciate these things when we own today, not yesterday.

Before Covid-19, we thought we had all the answers—right there on a five-inch screen. Swipe left, swipe right—and we could access anything we needed, anytime we wanted. Instant gratification. Then along came a microscopic virus and everything changed. The impact was worse on many, but no one was immune from this common enemy.

Now we have been humbled—brought to our knees in more ways than one.

Has the pandemic been the great equalizer, a "start-over" button for humanity? Has it shown us that our differences are really only distinctions? Has it helped all of us embrace the power of common purpose—galvanizing the world to solve one problem?

Imagine if we focused more on uniting, rather than dividing. Imagine if we took one challenge each year for the next 10 years—devoting the full force of the human spirit to solve it. Imagine if we all received the gift of this enlightenment. Just imagine.

As we reflect on the year, we are aware of all of the loss and all of the suffering. They must not be in vain. We must make them part of a future that's better than today.

When we were children, we knew all about wishing and waiting for what we wanted. I can remember sitting down with that thick Sears catalog, turning its pages full of pictures as I made my holiday list. One year, all I wanted was a Green Bay Packers jersey, helmet, and pads. My dad couldn't afford to buy it outright. So, every week for a few months before Christmas, after my dad was paid, he drove to the Sears store—a small storefront in our Kansas town with a few washing machines and refrigerators and mannequins in clothing right out of the catalog pages. Unbeknownst to me, he'd go to the counter in the back and put down a few dollars, on the layaway plan.

Delayed gratification—for giver and receiver. It's the same for all of us this year. Here are some thoughts:
The present of the past.When I was a kid, Christmastime meant going to the Elks Club in our town in Kansas for dinner. It was a big deal. My uncle, who worked at an oil refinery, and my aunt, who was a nurse at the town hospital, would take us. We wore our "Sunday best"—my uncle with his dark green, one-piece leisure jumpsuit (that for some strange reason had a belt) and his white leather dress shoes. I'd sit there with my aunt and uncle, surrounded by neighbors and townspeople, in a room decked out with twinkling lights and holiday cheer. What I wouldn't give to be back there, just one more time. I'd pay anything for that experience—just to be with them again, knowing what I know now. This year, so much less energy is being spent on the material—and much more on the relational. It's all about meaning, especially at the holidays—in all its shapes and forms. Isn't that what we knew all along, but didn't fully appreciate? Hopefully, perhaps this year, we can.
Gifting to others.When I asked my colleagues this week for their holiday memories—best, worst, funniest—every story was about family and loved ones.

Mike Franzino

, who heads our firm's Global

Financial Services

practice, recalled the classic Italian Christmas dinner when everything was homemade, including the pasta. "While there were never a lot of presents, we didn't care or realize because there was love," Mike told me. Out of that abundance of emotion came an inspiration for Mike and his wife to give back in a special and anonymous way. For many years, a week before Christmas, they went to the local discount department store and asked about families whose gifts were still on layaway. The manager took them in the back to show them the unclaimed merchandise and told them about each person who struggled to buy for their families. Then Mike and his wife put down their credit card and paid the bill for everything. "There wasn't a dry eye—especially ours," Mike remembered.

A yuletide truth.Christmastime reminds me of my mom and dad, and although they passed away a long time ago, I celebrate their memory every year by playing two songs that always bring them to mind. The first is "You'll Never Walk Alone"—a song that speaks to having courage and resilience, knowing that every storm eventually subsides. The second is Darlene Love's "Christmas (Baby Please Come Home)": They're singing "Deck the Halls," but it's not like Christmas at all. 'Cause I remember when you were here, and all the fun we had last year… Baby please come home." These two songs couldn't be more different and yet, for me, they reflect two sides of the same emotion: the desire for others. That's what the holidays are about. This simple truth is the ultimate gift.
For each of us, there is an unopened gift. Maybe it's humility for some or perseverance for others. It may be the gift we didn't want, but in fact it is the gift we must be enlightened to receive. If we open the box and look inside, we'll find it's the gift we wanted to receive all along.