One thing all successful people have in common? They read. When Warren Buffet was asked about the key to success he replied, ""Read 500 pages like this every day. That's how knowledge works. It builds up, like compound interest. All of you can do it, but I guarantee not many of you will do it."
Today we are sharing the top 5 books to dive into to ensure your 2018 gets off to a great start.
The world today is drowning in data. There is a treasure trove of valuable and underutilized insights that can be gleaned from information companies and people leave behind on the internet - our 'digital breadcrumbs' - from job postings, to online news, social media, online ad spend, patent applications and more.
As a result, we're at the cusp of a major shift in the way businesses are managed and governed - moving from a focus solely on lagging, internal data, toward analyses that also encompass industry-wide, external data to paint a more complete picture of a brand's opportunities and threats and uncover forward-looking insights, in real time. Tomorrow's most successful brands are already embracing Outside Insight, benefitting from an information advantage while their competition is left behind.
Drawing on practical examples of transformative, data-led decisions made by brands like Apple, Facebook, Barack Obama and many more, in Outside Insight, Meltwater CEO Jorn Lyseggen illustrates the future of corporate decision-making and offers a detailed plan for business leaders to implement Outside Insight thinking into their company mindset and processes.
---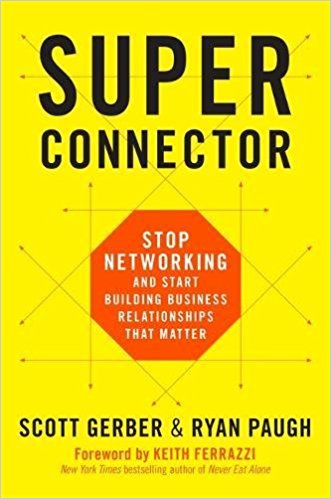 Abandon the networking-for-networking's-sake mentality in favor of a more powerful and effective approach to creating and enhancing connections.
Superconnectors are a new category of tradespeople born out of the social media era. They are highly valuable community-builders who make things happen through their keen understanding and utilization of social capital. They don't just meet people for business-card collection's sake; they understand the power of relationship-building, problem-solve by connecting the dots at high levels, and purposefully cause different worlds and communities to interact with the intention of creating mutual value. Superconnector shows readers why it's time to leave their bad networking habits in favor of a new three-pronged Vision-Execution-Profiting approach. It presents instructive anecdotes and winning strategies from a who's who roster of superconnectors, revealing how to systematically manage a meaningful professional community and maximize its value. Superconnector tactics include:
Defining Your Vision
Thinking Differently
Embracing a Profit Mindset
Attracting Inbound Opportunities
---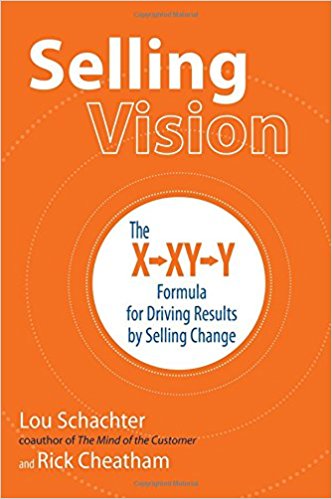 Leaders, sales managers and professionals have found themselves stuck at a crossroads between the past and the future of selling, and they need a roadmap to help them embrace the challenges they face at such a critical juncture.
Selling Vision is a step-by-step guide to creating and selling change. By implementing new change management strategies into their unique X→XY→Y selling methodology, the authors:
Propose a new logic for thinking about and executing major sales transformations
Examine these transformations from the customer's perspective and how their changing buying patterns suggest a particular way of focusing selling activities
Consider the perspective of salespeople and what they can do to sell change to their customers
Look at how sales leaders and managers can change the way their organizations sell products or services
Highlight the pivotal moments that determine the success of major change initiatives
Based on their unique X→XY→Y selling methodology, Schachter and Cheatham provide a proven sales strategy to help any sales leader, manager, or professional. For sales leaders, their approach provides a path for transforming the sales organization. For sales managers, it describes how to inspire change in the behavior of salespeople. And for salespeople, it offers a new way of selling that will have a dramatic impact on their performance. For any business executive, Selling Vision provides a faster path to driving change.
---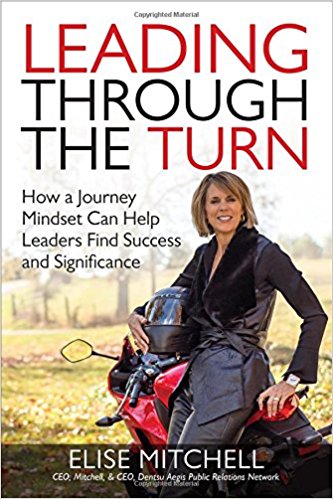 Whether you're just stepping into leadership an accomplished leader seeking something more, or simply stalled along the way, Mitchell's refreshing approach to modern leadership will help you navigate the curves and pit stops on your own path to fulfillment. You don't need a motorcycle. You just need to get revved up for the road ahead.
---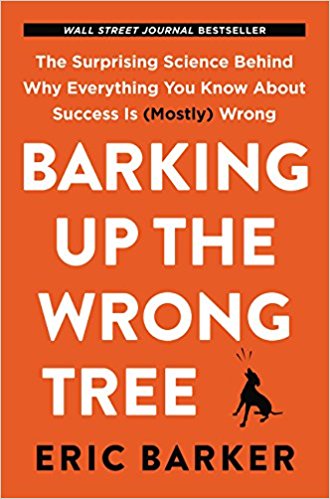 Much of the advice we've been told about achievement is logical, earnest…and downright wrong. In Barking Up the Wrong Tree, Eric Barker reveals the extraordinary science behind what actually determines success and most importantly, how anyone can achieve it. You'll learn:
Why valedictorians rarely become millionaires, and how your biggest weakness might actually be your greatest strength
Whether nice guys finish last and why the best lessons about cooperation come from gang members, pirates, and serial killers
Why trying to increase confidence fails and how Buddhist philosophy holds a superior solution
The secret ingredient to "grit" that Navy SEALs and disaster survivors leverage to keep going
How to find work-life balance using the strategy of Genghis Khan, the errors of Albert Einstein, and a little lesson from Spider-Man
By looking at what separates the extremely successful from the rest of us, we learn what we can do to be more like them—and find out in some cases why it's good that we aren't. Barking Up the Wrong Tree draws on startling statistics and surprising anecdotes to help you understand what works and what doesn't so you can stop guessing at success and start living the life you want.