Researchers say banking on hiring-manager evaluations was the primary reason for hiring mistakes made last year.Excerpted from an article by Kecia Bal
Thanks to social media, hiring managers often have greater access to background information than in years past, and the sluggish economy has made for a wider pool of candidates for many positions. So it follows that the number of successful new hires should be on the rise, right?
Not so, according to a newly released global study, which says many companies still do not know enough about employees they hire.
In fact, the actual process many companies employ for making a hiring decision is less effective than a coin toss, says Scott Erker, who co-authored a forecast report for Development Dimensions International, a Pittsburgh-based global consulting firm. The 2012 report aims to analyze hiring and selection strategies of organizations worldwide.
"Unsuccessful hiring managers make three major mistakes," Erker says. "They ask questions that do not give them useful information about how the job candidate will actually perform on the job. They don't use a process to systematically evaluate the responses of candidates, and they rely on gut instinct to make the final 'go or no-go' decision, ignoring critical information about the candidates' fit to the job."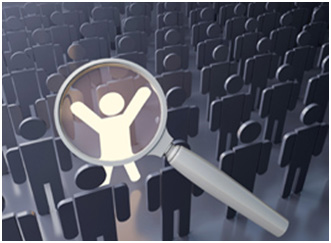 In the study, which includes responses from more than 250 staffing directors in 28 countries, responders noted that one in eight new employees hired in the last 12 months were failures. When staffing directors were asked what the top reasons were for hiring mistakes, nearly one-third blamed overreliance on hiring-manager evaluations and 21 percent blamed candidates overselling their own skills.
Why are hiring managers so ill-informed about the employees they choose? Oftentimes, it appears hiring-manager evaluations are not tailored to specific jobs, the study says.
Organizations need to identify, systematically and thoroughly, job-relevant factors that predict success and use a variety of diagnostic tools to assess candidates on those specific factors, the study suggests. Researchers say in the report that only three in five organizations effectively determine what knowledge, skills, abilities and experience their future employees should have. Pre employment testing can help to improve hiring accuracy up to 80%. Add to that Performance Based Interviewing and your accuracy can be as high as 95%.
Leaders at many organizations seem to recognize this fundamental issue, study results show, as almost half of staffing directors who responded say they plan to update their job analysis data in the next few years to improve their selection system.
To make better hiring decisions, Erker says HR needs to make key changes in the coming year.
"The first would be to comprehensively define what's required to be successful in the job," Erker says. "The second would be to train hiring managers in a systematic process for interviewing and evaluating job candidates. The training must include real interviewing practice with feedback, not just teach interviewing concepts."
Elissa Tucker, a research program manager with APQC, a Houston-based nonprofit that focuses on benchmarking and best practices, says APQC research shows that some hiring managers appear to be structuring evaluations to find candidates who, with little training, could be successful hires. This creates a long-term problem, she says.
"In these situations, hiring managers are heavily focused on finding candidates that exactly meet a specific, short-term need instead of aiming to select candidates who are best-suited to evolve with the open position and the organization," Tucker says.
In the case of technical or science, technology, engineering and mathematics fields, there are not enough workers who possess constantly changing and increasingly specific combinations of education, skills and experience that employers seek, prompting many hiring managers to select candidates who are ready to perform at full speed on day one, she says.
While skill-specific skill sets can be crucial to filling an immediate need, Tucker says HR managers must ensure that they concentrate on short-term and long-term talent needs and build a pool of candidates at the ready when an opening arises.
APQC research has pinpointed a handful of other practices that can help companies augment hiring-manager evaluations to boost the number of successful hires:
Offer realistic job previews, such as internships or job shadowing.
Involve employees in sourcing, recruiting and selecting candidates.
Source talent from places and using methods that have paid off in the past, such as recruiting talent from schools that top performing employees attended and use employee referral programs.
Create a comprehensive onboarding program that starts upon offer acceptance and leverages social networking tools, training courses and mentoring.
Measuring for attitudes that suit company culture can be overlooked in hiring processes and evaluations as well, which is a huge mistake. Companies hire on skill and fire on fit. Using validated assessments and proper interviewing techniques get at attitudes and culture fit.
Candidates who are a strong cultural fit will usually have a story to tell that directly reflects the question's underlying corporate value.
For more information please visit www.smartmovesinc.com or contact us at (800) 700-6507.