Posted by Ty Hall on Thu, Sep 25, 2014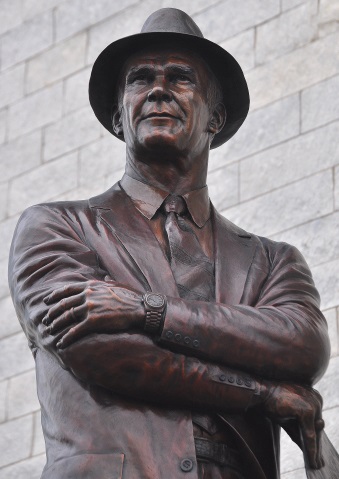 Every effective manager knows that coaching employees is one of the most important tasks on the job-description list, but sometimes, employees are reluctant to accept coaching. Maybe they're a high performing employee who thinks they don't need additional coaching, or maybe an employee who has experienced bad or ineffective coaching in the past. Maybe the employee is passive, putting off meetings or appearing open to coaching opportunities but never changing their behavior. Perhaps they're upfront and direct about their non-existent desire for help. Whatever the case may be, it is important to find the root of the problem, and convince the employee that training will be beneficial for everyone involved. The Harvard Business Review offers some do's and don'ts to assist in employee coaching.
First, consider if coaching is really the best or right approach for the unique situation. In other words, does the situation really call for the investment of employee coaching? If, for example, you require your employees to perform in a specific way, simply giving directions is the best method, which saves both your and the employee's time and energy. Maybe a chronic underperformer isn't worth the time at all. However, if you think coaching is actually the best approach, and the employee is still resisting, the next course of action is to try to understand why.
You need to understand the resistance. Usually, there's a logical, reasonable explanation for why the employee doesn't want your help. One example could be that coaching gives the impression that the other person just isn't up to snuff, making them feel like they're not good enough. Or, their last coaching experience resulted in little or no change, even though they tried, leaving a "why bother?" feeling toward coaching in general. Another thing to consider is the possibility that you are contributing to the resistance.
If that's the case, be transparent about your intentions. If you haven't explained to the employee why you are wanting to coach them, be explicit; tell them what you are trying to accomplish and why. Say something like, "I'm focusing on your performance because I want to help you meet your goals this year." This straight-shot approach is especially important if you're typically a more directive manager, because if you suddenly start asking "Well, what do you think?" your uncertainty could cause unnecessary anxiety.
Remember that accepting coaching inherently makes one vulnerable, so be sure to build a relationship of trust. Begin by acknowledging the employee's contributions—especially for overconfident high performers who resist coaching because they believe they don't need it. Also, emphasize confidentiality and keep your word. If an employee discovers you've been discussing their progress, they will absolutely resist coaching in the future. Likewise, don't get gung-ho about a coaching opportunity and not follow through.
Finally, don't force it. By doing so, you're more likely to strain the employee's performance rather that improve it. If the employee continues to resist, don't strong-arm them. If the performance issue is critical or time sensitive, however, consider bringing in a third party or an HR representative to help with the situation.
Coaching employees and improving employee performance is one of the most important functions of an effective manager. It can occasionally be uncomfortable and even frustrating for both parties, but by considering the situation and possible reasons for resistance, maintaining transparency and trust, and remaining respectful to all involved, the coaching process can be a success.
Coaching to Develop Employee Performance

Download the attached study, Coaching to Develop Employee Performance explores a coaching-based performance management methodology designed to improve employee performance continuously and proactively.
Transform your managers into coaches
Implement a coaching-based methodology
Develop the motivational coach
Assess the coaching relationship and team dynamics
Coach to develop