Posted by Aoife Gorey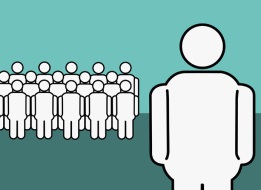 Many employers today are experiencing rapid, high employee turnover– which not only creates the issues of filling vacant positions, overworked staff, and low morale in the workplace, but also costs organizations billions of dollars each year.
According to the U.S. Bureau of Labor Statistics, 91 percent of Millennials expect to stay in the same job for less than three years, and the average employee tenure is about 4.4 years. The financial impact of excessive employee turnover alone can force an organization to close its doors, and has many employers wondering how they can improve retention through effective hiring processes.
Here are five ways to hire more loyal employees and reduce turnover:
If you would like to explore how we can help you reduce turnover, please call us at 800-700-6507 or email assess@smartmovesinc.com. We take the guesswork out of hiring right, developing and keeping top performers!
Download our Pre-hire Preparation eBook
What Everyone Ought to Know:
An In-Depth Guide to the First Stage of the Employee Lifecycle