Summer is here and it's a great time to head to the pool or beach and catch up on some reading. You may think that books about business are the ideal read while trying to relax by the water. But we have found four books that keep you entertained and educated while you are enjoying your summer time.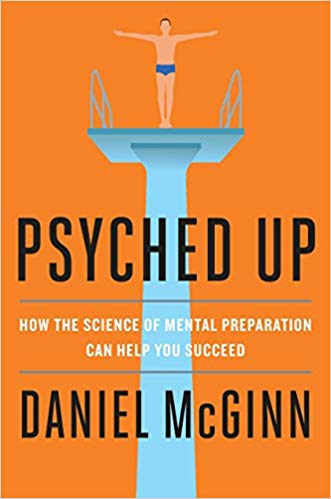 Closing the sale. Asking for a raise. Nailing the big presentation. Of the 2,000 hours you work every year, your success or failure is determined in the couple of dozen crucial hours when you need to bring your absolute best. Will you?
The last few minutes before a major challenge can be terrifying. Ever wished you knew how to make sure you ace the make-or-break test, audition, or interview?
We often feel the most powerless just before we're expected to act powerful. As you'll learn in this life-changing book, practice might make perfect, but perfection is useless if you can't summon it when it counts. Pulling off a great speech or the pivotal at bat also requires the right kind of mental preparation.
In Psyched Up, journalist Daniel McGinn dives into the latest psychological research and interviews athletes, soldiers, entertainers, and others who, despite years of practice and enviable track records, will ultimately be judged on their ability to delivera solid performance when it's their turn to shine.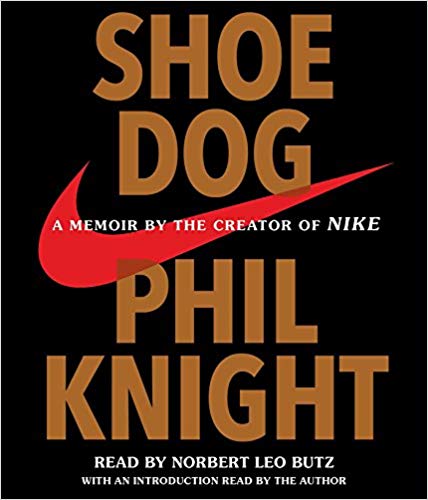 In this candid and riveting memoir, for the first time ever, Nike founder and CEO Phil Knight shares the inside story of the company's early days as an intrepid start-up and its evolution into one of the world's most iconic, game-changing, and profitable brands.
In 1962, fresh out of business school, Phil Knight borrowed $50 from his father and created a company with a simple mission: import high-quality, low-cost athletic shoes from Japan. Selling the shoes from the trunk of his lime green Plymouth Valiant, Knight grossed $8,000 his first year. Today, Nike's annual sales top $30 billion. In an age of startups, Nike is the ne plus ultra of all startups, and the swoosh has become a revolutionary, globe-spanning icon, one of the most ubiquitous and recognizable symbols in the world today.
But Knight, the man behind the swoosh, has always remained a mystery. Now, for the first time, in a memoir that is candid, humble, gutsy, and wry, he tells his story, beginning with his crossroads moment. At twenty-four, after backpacking around the world, he decided to take the unconventional path, to start his own business—a business that would be dynamic, different.
Knight details the many risks and daunting setbacks that stood between him and his dream—along with his early triumphs. Above all, he recalls the formative relationships with his first partners and employees, a ragtag group of misfits and seekers who became a tight-knit band of brothers. Together, harnessing the transcendent power of a shared mission, and a deep belief in the spirit of sport, they built a brand that changed everything.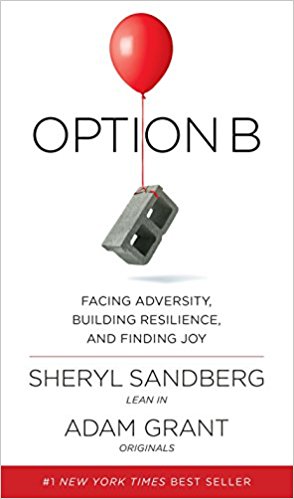 From Facebook's COO and Wharton's top-rated professor, the #1 New York Times best-selling authors of Lean In and Originals: a powerful, inspiring, and practical book about building resilience and moving forward after life's inevitable setbacks.

After the sudden death of her husband, Sheryl Sandberg felt certain that she and her children would never feel pure joy again. "I was in 'the void,'" she writes, "a vast emptiness that fills your heart and lungs and restricts your ability to think or even breathe." Her friend Adam Grant, a psychologist at Wharton, told her there are concrete steps people can take to recover and rebound from life-shattering experiences. We are not born with a fixed amount of resilience. It is a muscle that everyone can build.
Option B combines Sheryl's personal insights with Adam's eye-opening research on finding strength in the face of adversity. Beginning with the gut-wrenching moment when she finds her husband, Dave Goldberg, collapsed on a gym floor, Sheryl opens up her heart—and her journal—to describe the acute grief and isolation she felt in the wake of his death. But Option B goes beyond Sheryl's loss to explore how a broad range of people have overcome hardships including illness, job loss, sexual assault, natural disasters, and the violence of war. Their stories reveal the capacity of the human spirit to persevere . . . and to rediscover joy.
Resilience comes from deep within us and from support outside us. Even after the most devastating events, it is possible to grow by finding deeper meaning and gaining greater appreciation in our lives. Option B illuminates how to help others in crisis, develop compassion for ourselves, raise strong children, and create resilient families, communities, and workplaces.
Many of these lessons can be applied to everyday struggles, allowing us to brave whatever lies ahead. Two weeks after losing her husband, Sheryl was preparing for a father-child activity. "I want Dave," she cried. Her friend replied, "Option A is not available," and then promised to help her make the most of Option B.
We all live some form of Option B. This book will help us all make the most of it.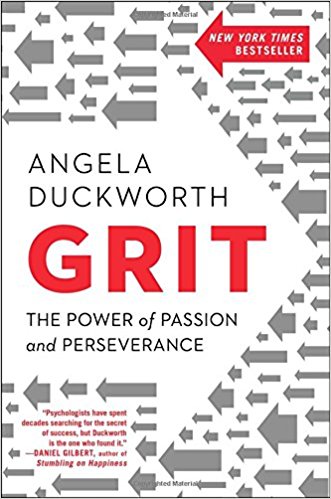 In this instant New York Times bestseller, pioneering psychologist Angela Duckworth shows anyone striving to succeed—be it parents, students, educators, athletes, or business people—that the secret to outstanding achievement is not talent but a special blend of passion and persistence she calls "grit."
Drawing on her own powerful story as the daughter of a scientist who frequently noted her lack of "genius," Duckworth, now a celebrated researcher and professor, describes her early eye-opening stints in teaching, business consulting, and neuroscience, which led to the hypothesis that what really drives success is not "genius" but a unique combination of passion and long-term perseverance.
In Grit, she takes readers into the field to visit cadets struggling through their first days at West Point, teachers working in some of the toughest schools, and young finalists in the National Spelling Bee. She also mines fascinating insights from history and shows what can be gleaned from modern experiments in peak performance. Finally, she shares what she's learned from interviewing dozens of high achievers—from JP Morgan CEO Jamie Dimon to New Yorker cartoon editor Bob Mankoff to Seattle Seahawks Coach Pete Carroll.