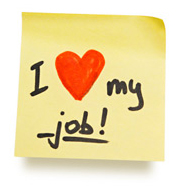 Taking your organization from mediocre to excellent requires a great sense of employee engagement. Without engaged, motivated employees, you can easily lose engaged customers and clients. Unfortunately, human resources has some disturbing statistics [1] to deal with:
Eighty-eight percent of employees surveyed state that they do not have any passion for their work.
Only 20% of senior managers are passionate about their work.
Employee Disengagement Is Costing The US $500 Billion Per Year
57% of interruptions at work come from either social media tools or switching between applications.
86% of businesses and HR leaders believe they don't have an adequate leadership pipeline.
79% believe they have a significant employee retention and engagement problem.
75% are struggling to attract and recruiting the top people they need.
Only 6% believe their current process for managing performance is worth the time.
Two-thirds of today's employees feel "overwhelmed."
Fifty percent of adults work more than 40 hours per week.
Let's take a look at 5 steps to increase your employee engagement:
Use the right survey. If your company decides to implement a survey to your employees, there is an expectation that action, or change, is going to follow. Often times, organizations will use surveys that contain irrelevant information that does not help in creating change. Any surveys that are used must provide specific information that will help management create change in their employee engagement.
Empowering Employees. Managers and employees must feel empowered to make a difference in their department or organization. Therefore leaders need to work with individuals in identifying the barriers that hold them back. Because the employees are most familiar with the day-to-day activities within their department, they are some of the best experts to go to in identifying issues in performance and experience.
Hire Leaders. Not Managers. The best managers come from great leadership. Leaders understand that their success depends upon the success of their employees. They care about the success of their team and create a culture that utilizes the strengths of each individual. Leaders actively look to their employees for new ideas and opinions. Too often, managers are promoted from within because they have been in the department the longest, have great productivity, or understand the procedures better than most. While this may make them a great manager, it does not mean that they will be a great leader. Employee engagement thrives under great leadership.
Gratitude. Create a culture of recognition and gratitude. Many times a simple, "thank you" or "great job" goes a long way towards motivating and empowering employees. Celebrate their accomplishments and make sure they feel that their contribution is making a difference in the organization.
Become A Great Listener. Listening is becoming a lost art amongst some organizations. Leaders need to ask questions of their team and then listen. The best way for managers to get to know and understand their employee's strengths, objections, and job satisfaction is to create a culture of openness where they feel their voice can be heard. If you are able to listen and take action to improve things, you will not only gain respect as a leader, but will greatly improve employee retention.