Looking for a few gift ideas for the entrepreneur in your life? Wondering what books to add to your wish list this season? Today we have compiled a list of the top ten most interesting and impactful business books of 2019.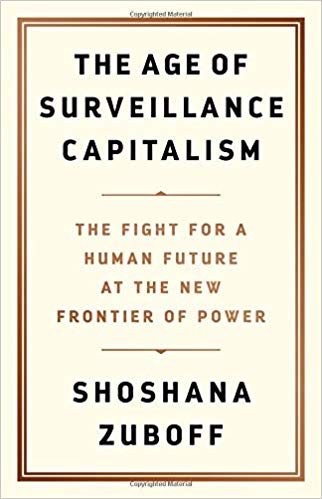 In this masterwork of original thinking and research, Shoshana Zuboff provides startling insights into the phenomenon that she has named surveillance capitalism. The stakes could not be higher: a global architecture of behavior modification threatens human nature in the twenty-first century just as industrial capitalism disfigured the natural world in the twentieth.
Zuboff vividly brings to life the consequences as surveillance capitalism advances from Silicon Valley into every economic sector. Vast wealth and power are accumulated in ominous new "behavioral futures markets," where predictions about our behavior are bought and sold, and the production of goods and services is subordinated to a new "means of behavioral modification."
Invisible Women
Data is fundamental to the modern world. From economic development, to healthcare, to education and public policy, we rely on numbers to allocate resources and make crucial decisions. But because so much data fails to take into account gender, because it treats men as the default and women as atypical, bias and discrimination are baked into our systems. And women pay tremendous costs for this bias, in time, money, and often with their lives.
Celebrated feminist advocate Caroline Criado Perez investigates the shocking root cause of gender inequality and research in Invisible Women​, diving into women's lives at home, the workplace, the public square, the doctor's office, and more. Built on hundreds of studies in the US, the UK, and around the world, and written with energy, wit, and sparkling intelligence, this is a groundbreaking, unforgettable exposé that will change the way you look at the world.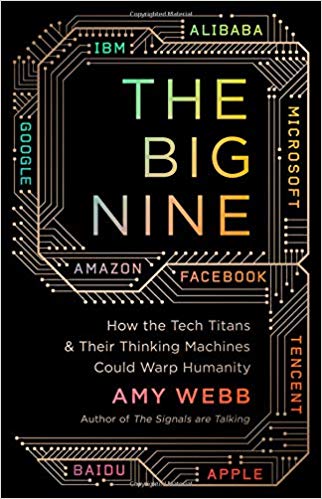 We like to think that we are in control of the future of "artificial" intelligence. The reality, though, is that we--the everyday people whose data powers AI--aren't actually in control of anything. When, for example, we speak with Alexa, we contribute that data to a system we can't see and have no input into--one largely free from regulation or oversight. The big nine corporations--Amazon, Google, Facebook, Tencent, Baidu, Alibaba, Microsoft, IBM and Apple--are the new gods of AI and are short-changing our futures to reap immediate financial gain.

In this book, Amy Webb reveals the pervasive, invisible ways in which the foundations of AI--the people working on the system, their motivations, the technology itself--is broken. Within our lifetimes, AI will, by design, begin to behave unpredictably, thinking and acting in ways which defy human logic. The big nine corporations may be inadvertently building and enabling vast arrays of intelligent systems that don't share our motivations, desires, or hopes for the future of humanity.
In the popular imagination, superhuman artificial intelligence is an approaching tidal wave that threatens not just jobs and human relationships, but civilization itself. Conflict between humans and machines is seen as inevitable and its outcome all too predictable.

In this groundbreaking book, distinguished AI researcher Stuart Russell argues that this scenario can be avoided, but only if we rethink AI from the ground up. Russell begins by exploring the idea of intelligence in humans and in machines. He describes the near-term benefits we can expect, from intelligent personal assistants to vastly accelerated scientific research, and outlines the AI breakthroughs that still have to happen before we reach superhuman AI. He also spells out the ways humans are already finding to misuse AI, from lethal autonomous weapons to viral sabotage.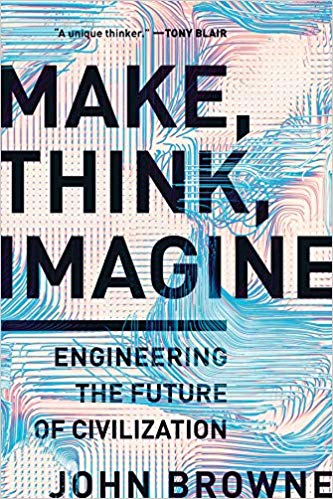 Today's unprecedented pace of change leaves many people wondering what new technologies are doing to our lives. Has social media robbed us of our privacy and fed us with false information? Are the decisions about our health, security and finances made by computer programs inexplicable and biased? Will these algorithms become so complex that we can no longer control them? Are robots going to take our jobs? Will better health care lead to an aging population which cannot be cared for? Can we provide housing for our ever-growing urban populations? And has our demand for energy driven the Earth's climate to the edge of catastrophe?
John Browne argues that we need not and must not put the brakes on technological advance. Civilization is founded on engineering innovation; all progress stems from the human urge to make things and to shape the world around us, resulting in greater freedom, health and wealth for all. Drawing on history, his own experiences and conversations with many of today's great innovators, he uncovers the basis for all progress and its consequences, both good and bad. He argues compellingly that the same spark that triggers each innovation can be used to counter its negative consequences. Make, Think, Imagine provides an eloquent blueprint for how we can keep moving towards a brighter future.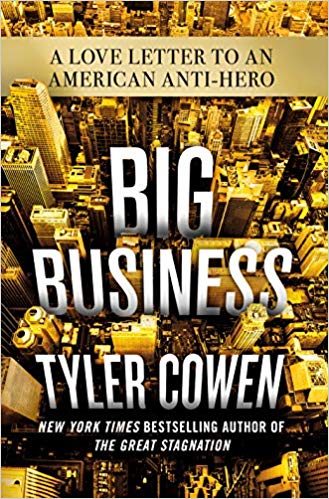 We love to hate the 800-pound gorilla. Walmart and Amazon destroy communities and small businesses. Facebook turns us into addicts while putting our personal data at risk. From skeptical politicians like Bernie Sanders who, at a 2016 presidential campaign rally said, "If a bank is too big to fail, it is too big to exist," to millennials, only 42 percent of whom support capitalism, belief in big business is at an all-time low. But are big companies inherently evil? If business is so bad, why does it remain so integral to the basic functioning of America? Economist and bestselling author Tyler Cowen says our biggest problem is that we don't love business enough.
In Big Business, Cowen puts forth an impassioned defense of corporations and their essential role in a balanced, productive, and progressive society. He dismantles common misconceptions and untangles conflicting intuitions. According to a 2016 Gallup survey, only 12 percent of Americans trust big business "quite a lot," and only 6 percent trust it "a great deal." Yet Americans as a group are remarkably willing to trust businesses, whether in the form of buying a new phone on the day of its release or simply showing up to work in the expectation they will be paid. Cowen illuminates the crucial role businesses play in spurring innovation, rewarding talent and hard work, and creating the bounty on which we've all come to depend.
Kochland: The Secret History of Koch Industries and Corporate Power in America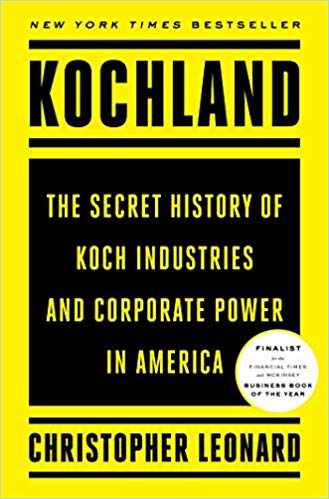 The annual revenue of Koch Industries is bigger than that of Goldman Sachs, Facebook, and US Steel combined. Koch is everywhere: from the fertilizers that make our food to the chemicals that make our pipes to the synthetics that make our carpets and diapers to the Wall Street trading in all these commodities. But few people know much about Koch Industries and that's because the billionaire Koch brothers have wanted it that way.

For five decades, CEO Charles Koch has kept Koch Industries quietly operating in deepest secrecy, with a view toward very, very long-term profits. He's a genius businessman: patient with earnings, able to learn from his mistakes, determined that his employees develop a reverence for free-market ruthlessness, and a master disrupter. These strategies made him and his brother David together richer than Bill Gates.

But there's another side to this story. If you want to understand how we killed the unions in this country, how we widened the income divide, stalled progress on climate change, and how our corporations bought the influence industry, all you have to do is read this book.

Seven years in the making, Kochland "is a dazzling feat of investigative reporting and epic narrative writing, a tour de force that takes the reader deep inside the rise of a vastly powerful family corporation that has come to influence American workers, markets, elections, and the very ideas debated in our public square. Leonard's work is fair and meticulous, even as it reveals the Kochs as industrial Citizens Kane of our time" (Steve Coll, Pulitzer Prize–winning author of Private Empire).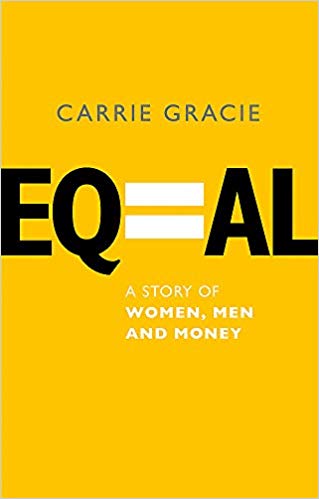 Equal pay has been the law for half a century. But women often get paid less than men, even when they're doing equal work.
Mostly they don't know because pay is secret. But what if a woman finds out? What should she do? What should her male colleague do? What should the boss do?
Equal is the inside story of how award-winning journalist Carrie Gracie challenged unequal pay at the BBC, alongside a wider investigation into why men and women are still paid unequally. It's a book that will open your eyes, fix your resolve and give you the tools to act - and act now.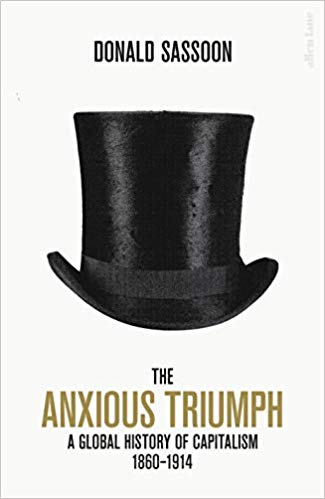 Capitalist enterprise has existed in some form since ancient times, but the globalization and dominance of capitalism as a system began in the 1860s when, in different forms and supported by different political forces, states all over the world developed their modern political frameworks: the unifications of Italy and Germany, the establishment of a republic in France, the elimination of slavery in the American south, the Meiji Restoration in Japan, the emancipation of the serfs in Tsarist Russia. This book magnificently explores how, after the upheavals of industrialisation, a truly global capitalism followed. For the first time in the history of humanity, there was a social system able to provide a high level of consumption for the majority of those who lived within its bounds. Today, capitalism dominates the world.
With wide-ranging scholarship, Donald Sassoon analyses the impact of capitalism on the histories of many different states, and how it creates winners and losers by constantly innovating. This chronic instability, he writes, 'is the foundation of its advance, not a fault in the system or an incidental by-product'. And it is this instability, this constant churn, which produces the anxious triumph of his title. To control or alleviate such anxieties it was necessary to create a national community, if necessary with colonial adventures, to develop a welfare state, to intervene in the market economy, and to protect it from foreign competition. Capitalists needed a state to discipline them, to nurture them, and to sacrifice a few to save the rest: a state overseeing the war of all against all.
Vigorous, argumentative, surprising and constantly stimulating, The Anxious Triumph gives a fresh perspective on all these questions and on its era. It is a masterpiece by one of Britain's most engaging and wide-ranging historians.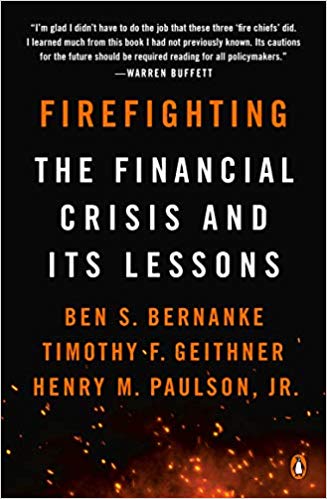 In 2018, Ben Bernanke, Tim Geithner, and Hank Paulson came together to reflect on the lessons of the 2008 financial crisis ten years on. Recognizing that, as Ben put it, "the enemy is forgetting," they examine the causes of the crisis, why it was so damaging, and what it ultimately took to prevent a second Great Depression. And they provide to their successors in the United States and the finance ministers and central bank governors of other countries a valuable playbook for reducing the damage from future financial crises. Firefighting provides a candid and powerful account of the choices they and their teams made during the crisis, working under two presidents and with the leaders of Congress.
#smartmoves #saleshiring #saleseffectiveness