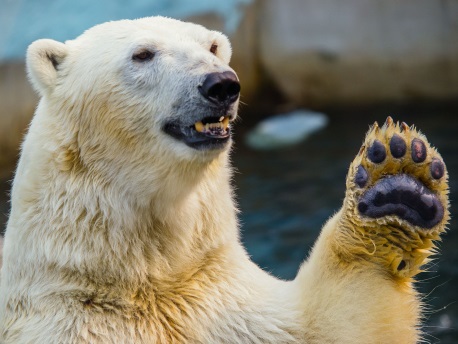 When it comes to talent acquisition and recruitment, employee referrals are one of the most effective ways to find talent to fill desired roles. The benefits of sourcing candidates from referrals are staggering. Did you know that referral based sourcing leads to a better quality of hire, it shortens down the time it takes to fill the position, and produces a larger volume of great candidates (not just average). Lastly, employees who came through employee referrals have a 200% greater retention rate than those that came from job boards. Pretty amazing!
But instead of simply asking a top-performing employee, "Do you know anybody?" hiring managers could be using a more effective method. The article in TLNT describes the "Give Me 5 Names" method in detail, which utilizes a memory stimulation trick called a retrieval tool.
It works by stimulating your current employee's memory by asking a more targeted question like "Name the best innovator you know," which will most likely produce a name of an innovator they know in a relevant field. Then, ask up to four more names in additional categories, such as best manager, problem solver, team player, etc. It works for whatever you're looking for.
As a bonus, because the employee already knows the person on a personal level, you can ask them to help you connect and influence them to join the team.
There are 10 elements to the "Give Me 5" approach that make it extremely effective, according to the TLNT article:
It's a proven best practice.Many firms, such as Google and DaVita, have used this system for many years. It almost always produces superior results.
It uses science.Memory retrieval tools are proven to stimulate recollections that may otherwise remain unthought of.
It's proactive.It's much better to be proactive than passive or reactive in talent acquisition and recruitment. By directly asking high-performing employees for specific names, you'll get their undivided focus and for referrals. Without a face-to-face interaction, many employees may not think to offer referrals in the first place.
It's super easy.All you have to do is walk up to an employee and ask them to name a specific person who could fit a specific role.
It's also super-fast.The process will most likely take less than five minutes of both your and the employee's time. Depending on the relationship between the employee and the referral, an application to fill the desired position could come in within a day or two.
It targets top-performing employees.Really, it targets whoever you want it to. By targeting top-performing employees, you can pretty much guarantee that the referral you receive will be a quality one, or several. Another bonus is, if the referral is hired, the employee who referred him or her will most likely mentor them.
The referral will come more-or-less pre-screened. The employee(s) you ask for referrals will make professional assessments about whom they recommend. Of course, additional pre-employmentscreening can assist in selecting the best candidate.
8. Employees will assist in recruitment. If the employee already has a relationship with the person he or she refers, they will likely be more than eager to assist in recruitment efforts to get their friend on board. This can greatly lessen your talent acquisition workload.
It can be free.While many employers offer incentives for employee referrals, the "Give Me 5" approach is informal, and many employees will be willing to offer names of friends without expectation of monetary compensation.
It breeds recruiters.Once you've asked a top-performing employee to provide names to fill positions, they will likely keep returning with potential candidates because your conversation caused them to think of additional referrals. You can ask those who produced top candidates to keep others in mind for future open positions.
If you're not getting nearly 50 percent of your hires from employee referrals, you need to revitalize and modernize your recruitment strategy. The "Give Me 5" method not only proactively seeks new recruits, but also utilizes the best practice of hiring based on referrals.
Are you using referrals in your recruitment strategy? Let us know how you hire in the comments section below.
Download our eBook , "Talent Acquisition and The War for Talent"