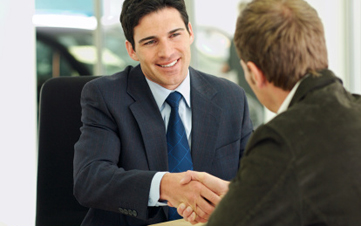 Has your company been searching for inside sales talent? If so you're probably aware that competition for all-star sales representatives has never been more ferocious. Therefore, if you are in a situation where recruiting an inside sales rep is imminent, then it is important to have a good hiring strategy. To that end, here's a collection of best practices. Below are 4 points to consider when hiring for sales.
Take Your Time with the VP. The VP of Sales will rarely last over a year. Often times this is because a company promotes their top sales person into this position. While having great sales skills is an important quality for the VP of Sales to have, a great VP will also have excellent managerial skills. They are able to recruit new talent, train a sales team, and implement new strategies. Your top salesperson may know how to sell, but can they lead?
Good Listeners. The best sales reps are great at selling and even better at listening. Customers and clients want to feel that they are heard and understood. A good sales rep is able to acknowledge the clients' pain points and offer a solution rather than just have a great sales pitch. A great test is to see if a candidate will just focus on him/herself during the interview or if they ask questions and really absorb your answers.
Competitiveness. According to Jeremy Turpen, a top recruiter at Wavestaff, "It's important to identify what's really motivating your candidate. It's not always money. Successful inside salespeople often have a strong desire to be a top performer, have a large impact at their company or realize the potential for career growth. In other words -- to win."
Focus on Your Industry. Most managers believe that a good salesperson is able to sell anything. The flaw in that thinking is that a great salesman may have the skillset to sell, but may not have the knowledge of your industry. This learning curve can take time. Therefore, if you are needing reps quickly who can make an immediate impact; find someone who is very knowledgeable in your industry.