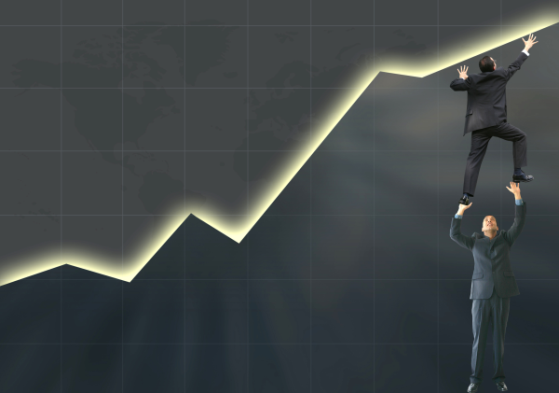 Posted by Aoife Gorey on Fri, Nov 22, 2013
Building a company of top performers is the goal of every organization. However, you can't develop and promote your "star players" if you don't have a reliable way of identifying them or comparing them to the workforce as a whole.
When it comes to your workforce, ignorance most certainly is not bliss – and it can in fact be very costly. It's imperative to know exactly how well your employees are performing.
Many organizations have different employee performance strategies and metrics in place. Just this past week, Yahoo took over our news feed yet again, announcing that they will begin ranking employees on a bell curve, then firing those at the low end. Many readers were disgusted with the news.
Why is measuring performance so important?
There are several reasons why an employment evaluation system is critical for any company. For one thing, gathering insight about performance of the workforce provides company leadership with information that can play a vital role in making strategic decisions. Also, without an effective performance review system, the company may be faced with a workforce that is not as productive as they could be, resulting in wasted company resources. From a financial and competitive perspective, the long-term effects of poor human resources management also include stifled growth, failure to reach target earnings, and compromised market position.
Implementing clearly defined performance metrics and goals also boosts employee motivation and morale.
Figuring out what you need to know
It's not enough just to collect and compile a great deal of data about your employees; you want to be sure you are collecting the right information. This means you must identify the type of performance metrics that will provide you with relevant insights, and also offer the greatest positive impact on current employees' productivity.
Different levels of performance measurement can include:
1.Macro-level: measures the entire company
2.Mid-level: measurement of a single department's performance
3.Micro-level: measures individual employees' performance.
Introduce your new system carefully
A new or revised performance measurement system must be introduced strategically, so as to minimize any employee resistance and distrust. Yahoo employees were likely wary of their new leadership and performance measurement strategy, and they were right to be. You must provide employees with a gradual adjustment period and deliver a strong argument for the benefits of your new system.
For more on measuring performance and productivity, download Dr. Kurt Hulett's new white paper.
This white paper, brought to you by one of our strategic test publishers, highlights why successful implementation of relevant employee performance metrics is crucial to a company's success. To make the best strategic decisions, company leaders need this vital information. If objective performance metrics aren't established and communicated, organizations can fall into the trap of following the status quo concerning talent management.
Readers of this white paper will learn the importance of implementing work performance measurements, continually evaluating and revising metrics as required, and collecting the most detailed, quantifiable data available. Companies with strong performance-measuring programs will benefit from a well-qualified workforce and a good return-on-investment for their human resource assessments.
What do you think of Yahoo's decision? How does your organization measure performance? Let us know in the comment section below!