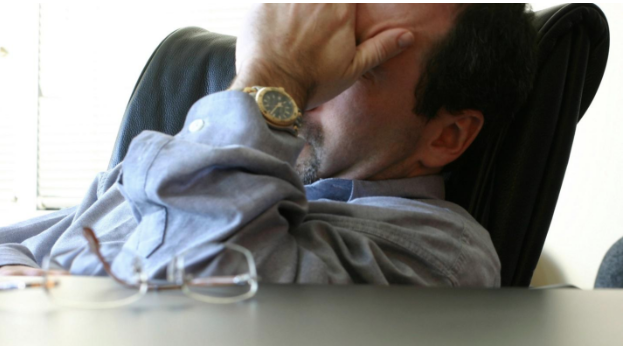 It's a Thursday morning, and you're stuck in YET ANOTHER sales meeting.
It's beginning to feel like the movie Groundhog Day where you're living the same day (or possibly the same meeting) over and over.
Top line revenue growth is at a standstill and as you go around the table, you're hearing the same old same old:
The sales people say we don't have enough market share, our prices are too high, the competition is getting all the business...
And the sales manager says, "This is out of our control." It's because we don't have enough new business, if we had more inventory, if, if, if….
But strangely enough, the competition seems to have increased revenue who have less sales people, less inventory. In the exact same time period.
So what do they know that you don't?
And it's not like you've been sitting on your hands. Over last quarter you've tried:
Replacing salespeople
Opening 2 new locations with lots of high traffic
Replacing the sales manager
Dropping your prices
Or doing …. Nothing…because you just aren't sure what to change or fix.
Because although you are pretty sure what the problem is, you have no idea how to fix it.
And not knowing has robbed you of 10% last quarter and if this continues… the Board of Directors will take you to task, maybe even replace you. And for sure, you could lose even more market share. Or your dreams of exiting or selling the company in the next few years now looks like nothing more than a pipe dream.
Honestly, this problem is not your fault. Oftentimes we are too close to the problem to find the right solution. Kind of like not being able to see the forest for the trees.
I can't tell you how many times I've been brought into a situation like this only to discover that the reason my client was stuck was because they were trying to solve the wrong problem.
Which is understandable because organizations are complex.
And sometimes the pain from a particular problem shows up in a seemingly unrelated place.
A little like how having tense shoulders sometimes leads to lower back pain.
You can't fix the back pain without addressing the shoulders.
So if you've been struggling for months trying to figure out what to fix…
If you know you can't have another quarter like last quarter, but you feel like you're shooting in the dark…
Call me.
My specialty is fixing the RIGHT problem. Which saves time, money and energy.
And you don't have to take my word for it. Give me 15 minutes on the phone and I will help you find what's actually keeping you stuck.
You have better things to do with your time than sit in those meetings.
Regards,
Barbara
800-700-6507