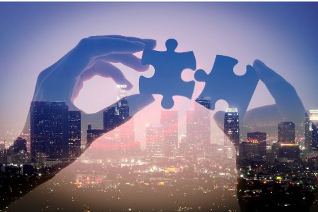 Most hiring managers love receiving referrals from their employees or peers. It's a tight labor market these days and getting a referral is like mana from heaven. After all, a known entity should be a more likely fit to the job you need to fill than an unknown external candidate. Well let's see.
Smart organizations have a recruitment process that incorporates pre employment assessments as part of their decision-making process. You see, candidates are like icebergs—you can only see the portion that lies above the surface. Studies have shown that this represents about 10% of the whole picture. To uncover the remaining 90% requires a hiring manager to conduct a great interview, use an effective reference checking tool and most importantly, deploy reliable pre employment assessments. Assessments have been proven to provide 75% of the hidden behaviors you need to know regarding how a candidate will perform. This process is designed to provide the greatest amount of certainty in selecting the right new hire.
But somehow, most of that gets thrown out the window when a hiring manager is presented with a peer or employee referral. So, what is the problem with that? Well for starters, EEOC requires that all candidates need to go through an identical hiring process. This keeps employers safe from discrimination because all candidates will be treated the same way and will be asked to go through the same steps as everyone else. Additionally, by using a consistent process, you will have a smooth track to run on and you won't get derailed inadvertently.
Secondly, if the process includes the use of pre employment assessments that have already proven to help hire high performing employees, the chance that the referred candidate will also be a "star" without the use of strong objective testing leaves everything up for grabs.
Recently one of my clients needed to hire 3 more new salespeople. They had used our award winning sales assessment to hire all their sales reps and account managers.

All of the previous hires were doing quite well. But then, the client had received two referrals, interviewed them and was about to make them job offers them without testing them. After all, they were referred by very reliable sources, right? That made sense to the hiring manager. When she informed me about this, I recommended that, even though they were referrals, the referred individuals should take the assessment now, given they were not yet onboard officially. Better to know what you are in for than not knowing.
It was quite revealing when we reviewed their results— remember we are talking about the 75% that can't be accessed just through interviews or typical reference checking: One had an invalid test result since it appeared he manipulated the answers and the other lacked the commitment to do whatever it would take to be successful in sales, which is the most important trait we measure in our Sales Assessment. Think about it: Without a commitment to do what is necessary to be successful, this person will likely bail at some point as soon as the going gets tough and in today's selling environment, selling is tougher than ever. She might not take to training or following procedures or be willing to do the things that make her uncomfortable.
So, a word to the wise: If your hiring process "ain't broke", don't modify it for any reason. And stay legally compliant by treating all candidates the same. Referred candidates should be treated just like the ones with whom you have no previous knowledge. Just because they were referred doesn't make them an automatic fit to your jobs.